Traveling with children can be stressful.
Have you ever done it and vowed you would NEVER do it again? Ah come on, Grandma and Grandpa really do want to see you and the little darlings. Even if it means time change, flights, car rentals, etc.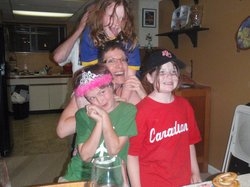 I do not have children of my own, however I do have a very large extended family. We travel often together. The children range in ages from 2-11. This means everything from high chairs to "almost" total independence. Some of our best trips are to Whistler BC. The thing about BC Canada is that you are never 100% sure on the weather. This can make it a little challenging for packing. Will we ski? Will we swim? Are we going to be caught in the rain, snow or sun?
Keeping all this in mind it is important to pack for almost anything. It is also very important to be organized and not look like you are moving in. On our last trip, one of the grandsons arrived with a full suitcase. He was staying with us for 5 days. He had 3 hoodies, 4 pairs of pants and seven shirts. Guess what? He stayed in the same outfit the whole time. (I would not recommend this.) It was his favorite and most comfortable one. Shame that his mom packed far too many items even if he did decide to change.
Check out this short video on "How to be organized while traveling with kids":
Follow these simple tips on traveling with children and you will arrive organized, happy and well rested.
Tip#1 Timing
If at all possible try and plan your trip around nap time. No not yours! Your kids. Can you tire your children out before boarding a plane? Most airports have play centres. Hang out there prior to getting in any long line ups.
Tip#2 Special Treats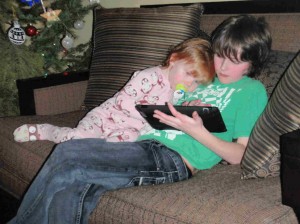 Be careful not to get them over stimulated with sugary foods. Have special treat items that are only allowed for travel. For example; keep a very special toy on one side for when you get on the plane, boat, train or car. They do not get to see it or play with it any other times. You might also like to have special food items that are only for travel. Do you remember when you were a kid and the only time of year we could get Japanese oranges was at Christmas? It was such a huge treat. Ok, am I dating myself?
Tip#3 Specialty Items
Do you need to bring everything from home or can you rent/borrow some items? One of our granddaughters lives in Ontario. She is the youngest and still needs a high chair, stroller and playpen. These items can be found at most secondhand stores, Craigslist or even for free. (Check out www.freecycle.org.) We keep these items on hand for when they visit. When they are not visiting us I lend them to other grandmas in my area. This way I do not have to store them.
Tip#4 Routine
Once you have arrived at your vacation destination, try to get your children back on track with their regular routine. Keep bedtime the same as at home, meal times the same and discipline the same. I know it is easy to say "we are on vacation so you can have that extra cookie or yes you can stay up really late tonight." Children thrive on routine and it is a high price to pay if they get out of it. Nothing says stress more than cranky, sick kids.
Tip#5 Travel Light
Have you seen people getting on the plane with a carry-on bag larger than life? It amazes me that those bags fit in the overhead compartment. Whether you are traveling with kids or not, this is a great rule of thumb. Make your carry on light and your suitcase light. Most places have washing machines nowadays. Pack light and do a load of wash if need be. Wear your heaviest bulky clothes on the plane, train, boat or car. The weight restrictions are so strict these days that you would hate to be paying for oversize luggage. If you go to the same destination often, consider leaving some items there. We have a drawer for our granddaughter's belongings. Rather than send her clothes for her birthday I have them ready for her in her little drawer. This saves on packing as well. Can any clothing items be shared amongst the children? Can any toys be shared?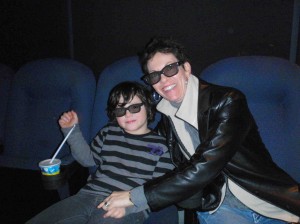 The key to a happy, stress-free travel is making sure mommy and daddy are well rested, well fed and keep their cool. This will filter down into the rest of the family. Be prepared for long lines, wait times and unforeseen frustrations. Know that once you get to your destination it will be worthwhile. Hopefully there is a glass of Merlot waiting for you!