Would you like to know the important tips to conscious consumption without regretting personal choices?
Are you concerned about the future of our earth and where all "this stuff" is going to end up?
Most women like to shop, wouldn't you agree?  You might be like me and only enjoy window shopping while travelling because of the bright lights, overcrowded racks and disarray displays or you might be the type of woman who only shops online or are you the type who can hardly wait for the weekend so you can meet a friend and power through the mall?
Either way, you will want to be a conscious consumer instead of being consumed.
Take a quick look at this short video on Mindful Shopping and read on to get Getting It Togethers' Top 5 Simple Tips
Tip1: Buy on need not price. Marketing gurus have us figured out. They know we can easily get drawn in to the "buy one get one free" or "buy one get one at 50% off."  This is not the reason to purchase. Buy what you need. Period. If you're feeling drawn in, walk away. Go have a coffee and think about the item. Do you really need it? Can you financially afford it? What is it really costing you if you purchase it? Disagreements with a spouse, crammed closets, guilty feelings, regret?
There will be times when you are feeling weak and end up with purchasing mistakes. We all have them. Give those items away or sell them. This could be clothing, gadgets, etc.
Tip 2: Work from a list. A conscious consumer has a list of items they need. Keep this ongoing list in your purse or phone. This includes grocery shopping.
Tip 3: Do your research. A conscious consumer looks for the best price, ethical manufacturing and or can it be previously loved? Let your fingers do the walking or better yet if your kids are old enough get them to research for you.
Buying second hand saves so much on the packaging especially when it comes to kids' toys.
Borrowing an item from a friend like their power washer or canning supplies.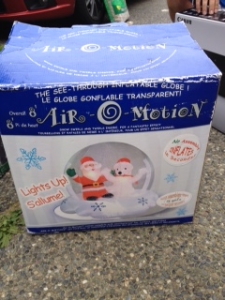 Tip 4: Know where you will be storing your new items. If it is clothing, that means an item or two needs to come out of your closet before this new one goes in. If it is a big blow up water toy or a large Christmas decoration you need to think about where this will be living.
What about a case of water? Can you refill your own water bottle and save on storage, the environment and money?
Tip 5: What is the purpose of purchasing this new item? Will it bring you joy for the purchasing instant or will it bring you continued pleasure? Do you need it or is it a want?
How will you spend your spare time now that you'll be shopping less?
What will you do with the extra money?
PS: one of the best documentaries I've seen is "The Real Cost" check it out on Netflix and let me know your thoughts.