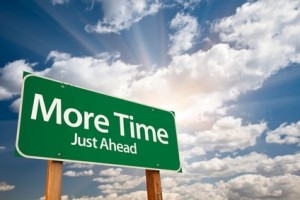 I wish I had a nickel for every time someone said to me "I need more time."
It is crazy how busy we have  become. We have all the modern  conveniences and still do not have enough time.
Is it that we are not  spending our time wisely?
Are we trying to cram too much in to a day?
Or do we need to be more organized?
Did you know it takes 40% less time to clean an organized home? What will you do with that  extra time?
I am going to share with you 5 tips on effective time management that are simple!
By implementing this tips below, you will see your productivity soar.
The more organized you are the more time you will have.
"If you don't take the time, time will take you."
Tip#1
Create a list with the top six most important things to do.
Many years ago when I first started off in business I learned this tip. Each night before going to bed write out the six most important things you want to do the next day. The experts say that 6 items on a list are not so overwhelming. Any more than that and a person  might become paralyzed by the magnitude of tasks. I like to have a list for work related tasks and one for  personal.
Make item number one your least favorite thing to do. Get it over with right away. For example, it might be to call the leads you got from the latest trade show you did. If you do not get all  your most important things done in one day then transfer them over to the next day. You might have
overestimated your time.
Tip#2
Focused time.
Take 4 or 5 colour markers and block off time in your datebook/family calendar or  computer for work, personal, family, and spiritual. Do this at the beginning of each month. I block off all  the times I want to work in green. Family time is in pink, etc. When a client calls to book an appointment
I look for any green spots that are still open. When a family member calls for a dinner date I look at any pink spots that are free. When you see all the coloured squares at a glance you can see how balanced your life is. Do you have too many green squares and not enough pink?
Tip#3
Take 15.
End each work day by taking 15 minutes to clear your desk off and prepare for the next day. Take 15 minutes at the end of the night to prepare your kitchen for the next morning. These 15 minutes will save you hours in the long run. There is nothing worse than walking into your office and
finding a pile of papers left from the day before. Or walking into your kitchen and finding all the dinner dishes from the night before.
Tip#4
Time Busters.
Be mindful of any time busters. Do you use a timer when going on the computer? Have you thought to yourself "oh I'll just quickly check emails" and 2 hours later you are still sitting there? Do you get interrupted? Do you answer your phone when you are in the middle of a meeting or high priority project? These can be some common time busters. Stay focused to each task and you'll be amazed at how much more time you have.
Tip#5
Relinquish control.
The need to do it all. Delegate with confidence. Trust that the job will get done. Look at all the things you do in a day. Delegate what you can. For example, your kids can make the beds. They might not look the way you would do it but they are made. Is there a person at your workplace that can help you with some tasks?
By using these 5 simple tips on effective time management, your productivity will skyrocket and you may actually have time to linger over a cup of coffee for once.
Have you taken the time to have your FREE 20 minute session with me?
I will look at your time, how you are spending it and how we can come up with a plan for you to have more time.
Contact me at https://www.gettingittogether.ca to book your FREE session today.