A habit is defined as a recurrent, often unconscious pattern of behaviour that is acquired through frequent repetition.
Most habits are harmless however we all have a few we wish we could change.
What are yours?
The act of staying organized requires some skill, dedication, determination, desire, discipline and creating new habits.
It's easy enough to clear the clutter but how are you going to keep your space that way?
Habits! Good habits.
With these simple steps you'll be able to create the new habit of staying organized.
Are you thinking this is easier said than done?
Check out this short video on "How To Create New Habits For Staying Organized" then read on for
Getting It Togethers' Top Four Tips

Firstly, staying organized needs to be a massive goal. You need to have big reasons for wanting to stay organized.
What are yours?
Please leave them in the comment box below.
Some of the top reasons for staying organized are; to have more time, less stress and more money. For others it might be to release the constant overwhelm of not being able to find what they are looking for in a timely manner and for some it might be the need to release the embarrassment and shame.
Next you need to be really specific about your plan of action for staying organized.
My clients that are the most successful in this department are the ones who follow the "15 minutes to freedom" techniques I coach them on.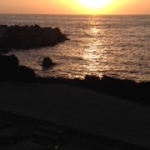 Once your space is completely organized, take 15 minutes per day to keep it that way. Tidy as you go and be mindful about what you bring into your cleared space. Have a place for everything and everything in its place.
Thirdly, think about the consequences of not keeping this new habit. Write out the ways your life will be negatively affected if you don't follow the "15 minutes to freedom technique."
And write out the ways you will feel by keeping this new habit.
When the WHYS are big enough, the how's seem to take care of themselves.
Finally, you must commit to this new lifestyle, this new habit. Implement the four D's. Dedication, determination, desire and discipline. Self -discipline is not inherited – it's created, nurtured, and developed daily. Self – discipline comes with a desire to forget what happened yesterday, be the best you can be today, and expect great things from tomorrow.
PS: Do you need to have an accountability partner or some coaching in order to get started and stay on track? If so, contact us today at www.gettingittogether.ca for a FREE 15 minutes to freedom call.