We have been in self-isolation/quarantine for three months now. For many of you, this has been a very long and hard road with not only trying to home school your children, work from home and prepare meals every single day.
Check out this short video by Getting It Together on How To Organize For A Quarantine Part 3. Then read on for the TOP 3 helpful tips.
Tip 1: Always cook in bulk. Even if you're making a roast dinner, prepare extra vegetables and potentially turn the leftovers into a stew which can be frozen in single servings.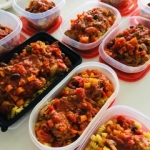 Tip 2: Have a menu plan for two weeks at a time. Rotate that menu plan for the first two weeks of every month followed by a different menu plan for the last two weeks of every month.
Tip 3: Keep things simple and healthy.
PS: Are you still finding it a challenge to cook? Check out my new services where I will come right to your kitchen and prepare healthy freezer meals for you and your family. Contact rowena@gettingittogether.ca for rates and bookings.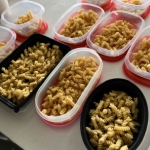 PPS: Check out these two exciting podcasts where I was a guest on Heart Sells Podcast based in Germany.
And when you are done with all this insight, please check out
https://www.facebook.com/HeartSellsPodcast
YouTube: https://www.youtube.com/channel/UCOk7tVeHsgaoyJnV9iJfRTg
Share the LOVE by sharing this blog