Are you; or someone you know getting ready to downsize?
Has the house been a museum for 30, 40, 50 years?
Are you wondering where to start?
Start by having these items on hand:
Boxes
Packing tape
Black marker
Labels
Industrial strength garbage bags
Scissors
Gloves (for cleaning and for areas such as the garage and crawl space)
Cleaning supplies
Check out this short video and then read on for Getting It Together's Top 5 Tips to Downsizing Made Simple:
Tip 1: Have an action plan. If you're a homeowner, first select the date you want to list your home. These tips work well even if you're not selling but want to downsize the number of items you have in your current space.
The key part to this action plan is a master to do list. What services might you need to hire out? Will you need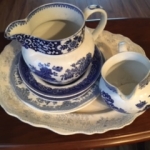 professional movers, packers, cleaners and of course the most important person…. your professional organizer?
Tip 2: Check the layout of your new place if at all possible. Knowing this information is extremely helpful when it comes time to dealing with furniture that may or may not fit into your new place. It's also helpful to know the size of your new kitchen, bathroom and your closet space so you only take items that you will use, items that you love and, of course, the items that you really need.
Find out if getting closet/cupboard organizers installed before you move into your new place will help to maximize your storage space, e.g. Pull-outs in the kitchen cupboards and/or built in closet organizers.
Tip 3: Take it slow. You may be moving from your family home which you have lived in for decades. There're a lot of memories in your home and downsizing may bring up some emotions.
I highly recommend the "15 minute- to- freedom" downsizing method. It means setting your timer for 15 minutes and going through one drawer at a time or one cupboard at a time. Take another 15 minutes and look at downsizing your purses or shoes. This method can be used throughout the entire house as long as you're not on a tight timeline.
Tip 4: Make a list of items that need to be sold and a list of the items that will be given to family members and which ones will be donated. I suggest using bright coloured labels. Use bright green for all the items that are going to be sold. Simply stick the label onto those items and label them as "Sell"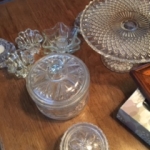 Use bright yellow labels for the ones that will be donated and red ones for the ones that are going to family members. Do you have family heirlooms? If so, leave any special instructions with them. One of my clients had shelves of binders full of their family history. When downsizing they requested, I take the binders to the local Genealogy Society.
Are you feeling overwhelmed by the volume of stuff? This is where Rowena can really come in handy as she knows all the resources and best places for your previously loved items to go.
Tip 5: Visualize what you will be doing in your new space. Will you still host the monthly bridge club, have small dinner parties, or would you rather be going to other people's places for such things? Knowing this information will help you determine what items are necessary for you to bring to your new space.
Eliminate the three deadly words "just in case". Downsizing requires ruthlessness. If you're feeling stuck with a particular item simply ask yourself "would I replace this if it were lost in a flood or fire?"
www.gettingittogether.ca