Do you wish you had more time or do you wish you had more energy?
Do you wonder how some people get so much done in a day?
What if we were to manage our energy within those 24 hours would it feel like we had more time?
Time is finite, energy is not.
Please take the time now to watch this quick video on How to improve your energy management.
What are some of the things that energize you?
Some of mine are hanging out with friends, going for a nice long walk, sitting and having a gourmet cup of coffee, and an organized home.
What are some of the things that de-energize you?
Some of mine are being around negative people, chaos, unresolved conflicts, and not getting enough sleep.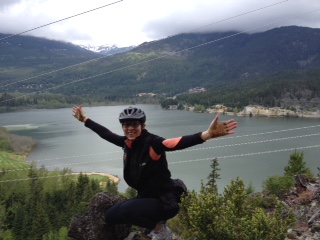 Every day we wake up with our "bag" of energy. When we do things that energize us our bag gets filled up. When we do things that deplete our energy our bag gets sucked dry. We need to do things everyday to fill our bag of energy up. Increased energy means we get more done in less time. Has anyone ever called you and said "hey I am in your neighborhood and I would like to stop by in 20 minutes?" Do you wonder where all that energy comes from to quickly put things away and straighten up the house? You get it done in record time. And, if you have all day to tidy up your house you probably take all day. See how this increase in energy has just given you extra time?
Here are Getting It Together's Top three quick tips on How to Improve Your Energy Management
Tip #1. Make a list of the things that energize you and a list of the things that deplete your energy. Love for you to share some of them in the comment box below. I'll bet most of us have many in common.
Tip #2. Do at least one thing every day that gives you energy. It might be as simple as sitting for 15 minutes and enjoying a cup of herbal tea. It might be meditating for 15 minutes or exercising. I highly recommend scheduling these energy boosters in your calendar. They are a very important appointment with you.
Tip #3. Take a look at your list of energy busters. The things that drain you. What can you delegate? What can you eliminate? Our plates are only as full as we make them. Are there some things that can wait? By eliminating some of these energy drainers you will increase your time. How will you use this new found time? If there are things that only you can do and they are energy drainers do them first thing. Get them off the list and reward yourself with an energy enhancer activity.
P.S. Catch Rowena LIVE on this one time Blog Radio Show interview – April 18th at 10:30am PST. You will get the latest significant business secrets and more all for FREE. Click here so you won't miss it. Just click on the reminder button to save to your calendar or have an email reminder sent to you.