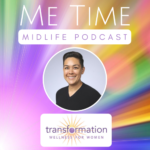 Midlife Women's Wellness Coach
Transformation Wellness For Women
Website | LinkedIn | Facebook | Podcast
"Transformation at midlife offers unparalleled opportunities for a rich, meaningful second half of life." -Kathleen Brehony
And Rowena List of Getting It Together
I have the opportunity and pleasure of meeting so many great people especially some superstar women like Kim Acedo.
Kim has a very successful podcast and coaching business.
Check out the link below to listen to our conversation on Planning For Death The Organized (And Stress-Free) Way.
You'll hear about the best gift my mum ever gave me.
My mission.
And THE Binder along with so much more. 
https://metimemidlifepodcast.com/episode214/
In the MEan time, be sure to get all your ducks in a row.
I've spent hours researching companies and options.
I'd be happy to have a private conversation with you to discuss what route is suited to you and your loved ones.
To your health and success, Rowena
www.gettingittogether.ca