Wouldn't we all love it if we could have a "normal" Christmas?
Do you dream of having your family around you?
Do you dream of your traditions?
I do and I'm sure you do as well. Unfortunately this year 2020 will look different for all of us.
Check out this short video on "A Covid-19 Christmas" then read on for some fun ideas.
Rather than dwelling on all the things we can't have or do, let's take a look at some creative new ideas and traditions. This could be the perfect year to create a calm Christmas/Holiday Season. A stress-free Christmas. A debt free Christmas. This could be the perfect year to make colossal changes and step out of the box.
What could be some of these new traditions?
Sponsoring a family. We will all be spending a lot less on entertainment and gifts so possibly we could sponsor two or three families this year.
Could this be the year to focus on handmade gifts? To get creative and crafty.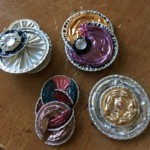 Could this be the year to give the gift of time. This is the most precious gift that you can give people.
Could this be the season to get organized and set up lasting systems that work for you and the whole family?
What about doing zoom cook offs amongst family members. Who makes the best stuffing for an example or the best pies? It would all be in good fun.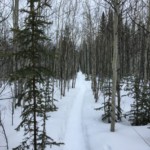 This could be the season to get active. Instead of sitting around all day with your family, like the past, you could get active within your bubble. That might be snowshoeing, a walk around the seawall, hike, or shoveling snow for your neighbours.
Maybe Christmas this year could be spent away in a cabin with a good book and a cozy fire.
After all, this is the year of the big pause.
However you plan on spending your Holiday Season, I wish you and your family all the best of health and happiness.
PS: Needing help planning for your Holiday Season? Check out www.gettingittogether.ca and get your free over the phone session.