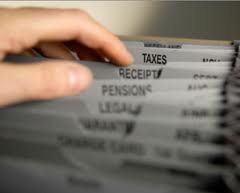 Thank you for sending in your questions. It is really fun getting them and then answering them for everyone. Below are some of the most frequently asked questions that I have received.
Q- I have a basket full of keys. I do not know what they are for. What shall I do?
A- Keep a key for a year. If you do not need it within that year I am guessing you will never need it. If you know what a key if for make sure you label it.
Q- How can I keep my freezer organized?
A- Let's chat about the freezer that is attached to your kitchen fridge as opposed to a deep freeze. Have same size containers. Fill them with let's say berries. Label them and freeze. None of this tossing items into the freezer without labeling them. You want your freezer to be user friendly for the whole family. You might remember what is in that unmarked container but no one else will.
Q- What shall I do with my grown kids baby teeth? I saved them. Stored them and now what?
A- Ask yourself this question "what is the purpose of keeping them?" Keep asking yourself that question until you come up with a really good answer. If your children do not want them and you do not want them then TOSS!
Q- I've downloaded all my music CD's onto my iPod. What should I do with the CD's and cases?
A- As long as you have a backup in your computer you can donate, sell or give away your CD's. There is no point in keeping them if you are using only your iPod for music.
Q- I have all my dolls from when I was a little girl. What should I do with them?
A- Are your dolls in a box or are they on display? Most often they are in a box in the crawl space or attic. These types of items fall into the sentimental "clutter". Is it safe to say that keeping one very special doll would be good? Pass the rest on with love. Be sure to take a photo of them before passing on. Keep the memory but not the item.
I thought my granddaughters would like my dolls. No such luck. They wanted new up to date dolls.
Q- What shall I do with all my shoes? In our culture we do not keep our shoes in our clothes closet. I have shoes all over the front entrance and even outside.
A- No matter where you store your shoes you will want a shoe rack of some sort. There are wire, weatherproof handy ones that would fit nicely in the front entrance. I'll have to take her a picture of one next time I head to the post office. There are also really neat ones that hang over a door.
Q- I get asked this a lot. Is your last name really "LIST?"
A- Yes, I was born with that name. I tried to come up with a company name that would incorporate my last name. So far no luck. If you have any ideas please send them my way. For now I am sticking with the company name of "Getting it Together"
Q- How long does it take to get organized?
A- How long did it take for you to get disorganized? How fast can you make decisions? How big is the project? How much time do you have to dedicate to getting organized? These are just some of the questions I ask my clients prior to us getting started. For example: A clothes closet that has not been organized or culled for let's say ten years would take at least 4 hrs to get organized.
Q- What should I do with the old love letters from my high school boyfriend?
A- Is he the guy you are with now? Would you like anyone else to see or read these letters? For example your current partner/spouse. Then ask yourself this "what is the purpose of keeping these letters?" If you decide to keep them, put them in your memorabilia box.
Q-What shall I do with chipped glasses or dishes I have in my cupboard?
A- Funny how we keep those chipped glasses or dishes yet never use them. If we need a glass we move the chipped glass to one side and get a non chipped glass. You would NEVER give a guest a chipped glass or cracked plate. TOSS the chipped items away. You cannot even donate them because it is dangerous to use a cracked or chipped plate. It might break in your hand or your children's hand.
What is your burning question? What is your biggest organizing obstacle? Please leave a comment below or contact me at www.gettingittogether.ca for a FREE 30 minute phone consultation. We will discuss your burning question and how you can move forward with clearing the clutter.