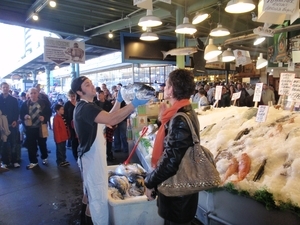 Do you enjoy travel?
How would you like to travel minus the stress?
Would you like some tips on stress free travel? You'll arrive refreshed, energized and ready to go!
Below are 5 simple tips to get you on your "merry" way and leave the stress behind:
Tip#1: Time. If you want stress free travel you need to allow enough time for any unforeseen mishaps. Like running out of gas. Do you know how long it takes you to get to your local airport? Add on an extra 30 minutes. If traffic is heavy or there is an accident slowing traffic you won't get stressed out.  If check in is an hour add on an extra 30 minutes. This will allow for any long line ups or packing issues (overweight baggage, for example).
Tip#2: Documents. I love this saying. "A place for everything and everything in its place." Do you have a handy document file folder or a pouch in your travel bag?  When your passport is handed back, you immediately put it back in the file folder or pouch. None of this "I'll do it later." Then toss it in your bag. This is how important documents get misplaced.
My Aunt was traveling to England. She had her passport in her hand. When she got to customs she could not find it. Long story short she had tossed her passport out with her coffee cup! Good thing she had ample time to go back and retrieve it out of the garbage can.
Tip#3: Clothing. Wear the most comfortable clothing you have. I love watching people at the customs line up as they start to get undressed. Belts, boots, layers of clothing.  This can cause stress for those who are running late. Wear easy to remove shoes. Wear items that won't set the x-ray machines off. Be mindful of your carry-on bag.
There was a lady at the Paris airport that had about 6 paper shopping bags that would not fit in the machine. She was shoving and pushing trying to get them through the x-ray. She was late for her plane. Talk about STRESS.
Pack one day of bare essentials in your carry-on. Toothbrush, clean panties, prescription medication, and a good book.
Tip#4: Snacks. Low blood sugar makes people grumpy and stressed. I carry protein bars, dried nuts and fruit and some hard candies. Once past all the restricted areas grab a bottle of water. I know most airlines give you water but it is never enough. One of the best ways to arrive at your destination refreshed, energized and ready to go is to be well hydrated.
Tip#5: Pack early. Are you so excited about your trip that you park early or do you leave it to the last minute? Make a master list of must have items. Pull your suitcase out. Place it in an out of the way location in your home. As you think of items to take toss them into the case. 2 days prior to travel get your master list in hand. Pull everything out and systematically put each item back in the suitcase as you check it off your master list. Good rule of thumb is that each piece of clothing should go with at least 3 other items in your case.
If you are already at your travel destination pack the night before. Check your room for items that might be under the bed, electrical cords, and things in drawers or closets.
Here is to fun, safe, stress free travels. Hope to run into you on the slopes!