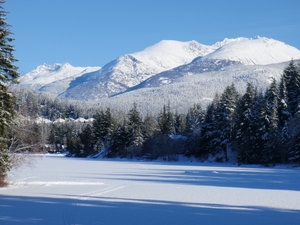 Do you make resolutions each year?
How long do you stick with these new plans?
You can have New Year's Resolutions and stick with them! In order to reach your specific goals it is vital to have an organized plan in mind. Did you know the number 2 resolution is to get more organized? I love it!
Below are 5 simple steps on how to get your New Year Organized and off to a fresh start.  Make this New Year your best one yet.
Step #1: Schedule an appointment with yourself and set aside an hour one afternoon or evening. Go to a location that makes you feel inspired. This could be your own living room or maybe it is someplace near the ocean or even the library. Make sure it is quiet.
Get your favorite holiday beverage, nice pen and paper. I like doing this activity long before Jan 1st. That way I have time to digest the changes, dreams, and goals I am going to plan on.
Step #2: Begin by writing or drawing your thoughts and ideas. You do not have to be an artist. It can even be stick people.
Write and/or draw all the things in your mind that you would like to see for yourself. Dreams and goals you would like to see for your personal life, health, career, and spiritually. I like to use lots of colour as it inspires me, give it a try. Why not use a different colour for each area of your life?
Step #3: Put some dates next to each drawing or word that you have written down. For example, the number one New Year's resolution is health, including weight loss, quitting smoking, or an exercise plan.
If this is on your sheet of paper put a date beside when you would like to lose that extra ten pounds (just make sure you are realistic with your goal date!). Focus on what you can have, not on what you cannot.
Step #4: Tell a friend or trusted resolution partner. One of the best ways to stay accountable is to have an accountability buddy.  You can keep each other on track with your goals and resolutions.
You can help each other out with ideas and suggestions on how to reach your dreams, goals and resolutions. Make a list of what you have accomplished so far to date.
Step #5: Keep it simple. If you set too many resolutions at one time you may find it challenging to reach them all. Take one goal from your list and work on that one. Once you are in the new habit (exercising or stopped smoking, for example) then you can work on the next one from your list.
Your resolutions need to be yours, not what you think other people want for you. They need to be very specific. They need to be realistic to you and your lifestyle. Just because the person sitting beside you can run a marathon, does not mean you can or want to. You have to consider your own lifestyle, your body and your time commitment.
This summer I had set a goal (I do not always wait till Jan 1st to set all my goals, I set some during the year as well) to start training for a half marathon. I thought this would be a cool thing to do for my 50th Birthday in July. Well my body is saying no way, no how are you going to be a runner. The pain is not worth it. Time to set a new accomplishment for my 50th. I'll keep you posted.
How would you like a FREE 30 minute coaching call on how to move forward with your dreams, goals and resolutions? We will discuss systems and strategies that will help you move forward. Please contact me and we will set up a phone date.  www.gettingittogether.ca
Here's to your success!
Rowena@GettingItTogether.ca
604-520-9550